Welcome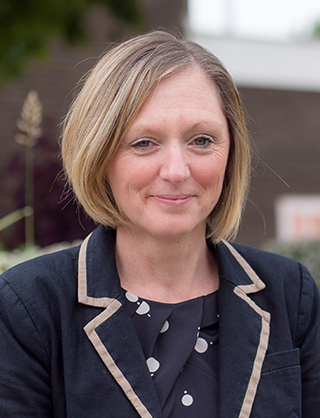 Amanda Bennett OBE 
Trust CEO
I am so proud to have seen the development of our Trust over the last 20 years: from the headship of an outstanding school, academisation, gaining designations to the setting up of the Trust. We are a growing MAT with an impressive network of schools, partnerships and designations which share our vision and values. Our SCITT, Research School and English Hub give us unique strengths to ensure all those in our care can be supported on their improvement journeys.
Take our word for it…
"

I am so impressed to hear that Great Heights Trust is at the forefront of excellence in training and research as a partner of the UCL Early Career Teacher Consortium. I am very grateful to trusts like yours that are going above and beyond to support those who most need it during these extremely challenging times. Thank you for all the work you continue to do.
READ MORE

Elizabeth Berridge
Parliamentary Under Secretary of State
"

It has been a privilege to be part of the growth of our MAT over the last few years. What lies at the heart of our ethos is a supportive system where all schools are encouraged to keep their own personal identity. Everyone's professional development is valued, and collaboration is at the heart of all that we do. Networks of support exist across all roles within the school and staff wellbeing is of the upmost importance.

Helen Crowther
Principal, The Greetland Academy
"

Joining the Great Heights Academy Trust has provided us with opportunities to access research, school to school support, develop our staff and apply new strategies at Raynville that have resulted in an improvement to our attainment and progress. The networks that have been established ensure high quality resources and advice are shared effectively across the academies.

Andrew Midgley
Principal, Raynville Academy
Our Vision…
Great Heights Academy Trust (formerly known as The Greetland Academy Trust) strives to always provide an inspirational, positive and welcoming environment where there is a sense of pride and fun and where everyone works together with confidence, enthusiasm and mutual respect. We aim to nurture academic, personal, spiritual and social development in a caring and professional manner so that all achieve their full potential and all can reach GREAT heights.
This Trust vision drives both our School Improvement Strategy and our Strategy for Growth.
Our mantra across our partnerships embraces the themes:
Great teaching and learning opportunities for all in the partnership
Real life opportunities to develop an understanding of the wider world
Enthuse a love of learning and mutual respect
Academic development to nurture potential for all
Thorough accountability
TRUST ACADEMIES & DESIGNATIONS