Interested in Joining Us?
We are a growing MAT with an impressive network of schools, partnerships and designations which share our vision and values. Our SCITT, Research School and English Hub give us unique strengths to ensure all those in our care can be supported on their improvement journeys. Find out more about us here.
If you are interested in joining our Trust and want to find out more please email Amanda Bennett via mat@greatheightstrust.org.uk or calling 01422 761019.
Following the Secretary of State for Education's announcement about Trust Partnerships on 28/04/21 maintained schools can have a trial period of membership of an Academy Trust. Great Heights Trust is keen to show schools what it can offer through such an introductory relationship.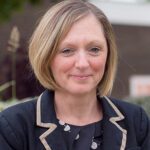 Amanda Bennett OBE
Trust CEO