Lancashire & West Yorkshire
Teaching School Council
TSC Lancashire and West Yorkshire aims to ensure that all who serve in our regional school community are supported, valued and challenged to provide a rich and inclusive education for every child. We do this via the work of effective system leaders who create a coherent self-improving system school-led system.
Our Regional Delivery Model: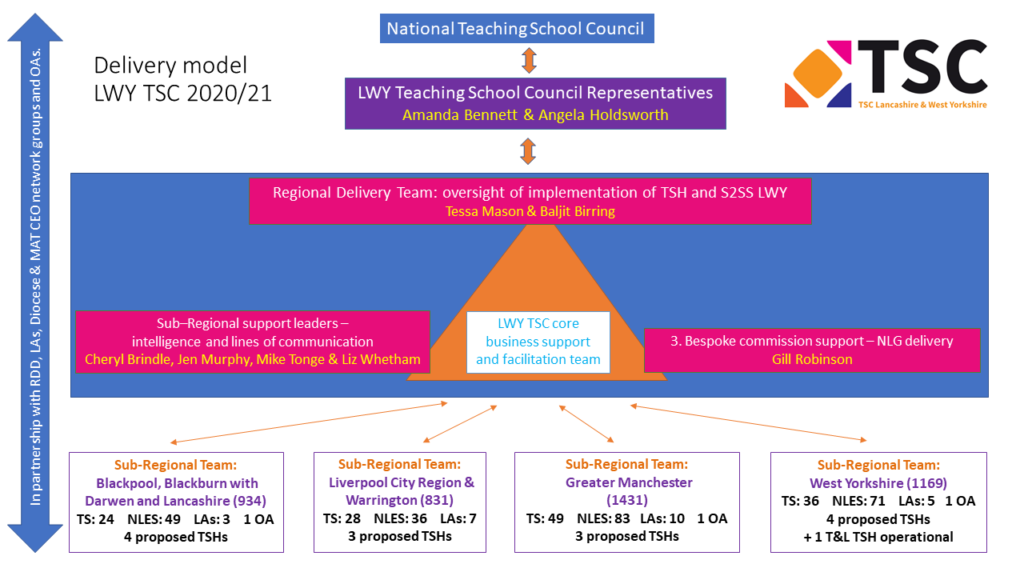 Keeping In Touch with LWYTSC:
Please send any queries and your ideas to LWYTSC@gmail.com: our aim is to connect to all system leaders and TSAs across our region so we can share, promote and celebrate all the activity in our region.
Amanda Bennett
& Angela Holdsworth
National TSC representatives for LWY